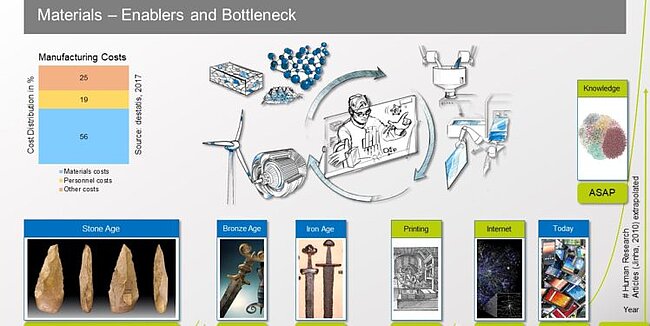 The spokespersons of the NFDI consortium NFDI4MSE defended the proposal of the same name for the Materials Science and Engineering (MSE) community at a colloquium at the DFG in Bonn on 17 and 18 December.
Within their presentation, they particularly addressed the great importance of MSE in the past and future, the complex since multiparametric, data-based work within the discipline, as well as the planned type of data structure formation in the form of ontologies. Organisationally, the strong support of the community and the self-organisation of the planned project, consisting of both MSE researchers and experts in the field of technology infrastructure, were emphasised.
The participants reported a pleasant atmosphere and constructive discussions. After a phase of further review, the consortium is encouraged to respond to specific queries. Then it's just a matter of keeping fingers crossed for a successful application.