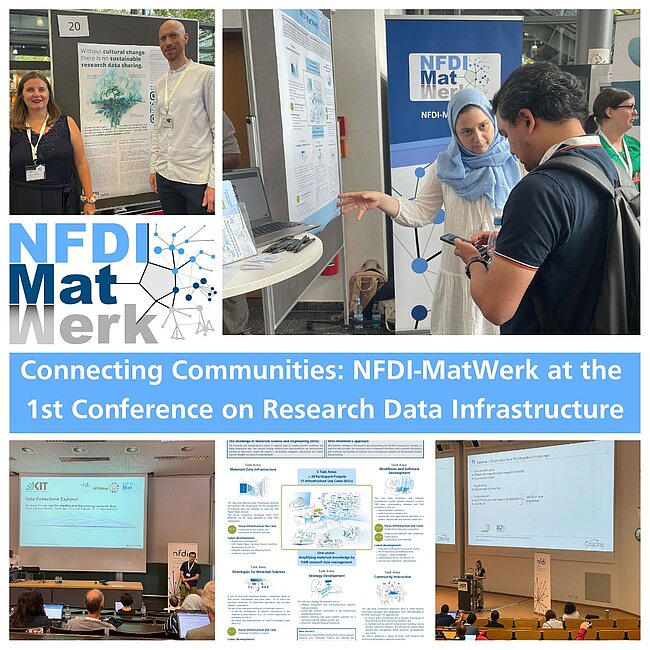 Today, 13 September 2023, marked the debut of our NFDI-MatWerk booth, and the response has been overwhelming! We've been humbled by the incredible interest and feedback from various stakeholders regarding our consortium.
We've proudly showcased our expertise through two insightful talks and a poster presentation on topics such as Engineering Sciences, Enabling and Connecting Research Data Management. These sessions allowed us to present the status, demos, and future visions of NFDI-MatWerk, while also gaining cross-disciplinary insights from the vibrant "market of consortia".
Representatives from our Task Areas - including Strategy Development, Community Interaction, Materials Data Infrastructure, Workflows and Software Development, and Ontologies for Materials Sciences - are all on deck, forming a strong team presence.