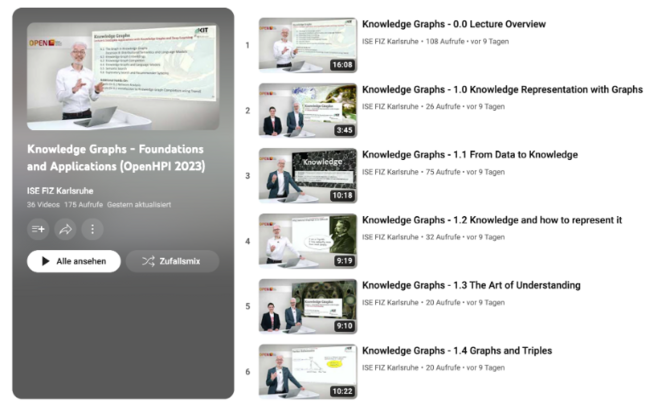 This initiative has kickstarted, bringing a realm of knowledge closer to you. By following this link, you can easily access all the lecture materials at your convenience. This means, you can now delve into the rich content of this course without the necessity of formal course enrollment.
The course is a well-structured journey through the domain of Knowledge Graphs, a pivotal concept that is reshaping how we think about data and its interconnectedness. Prof. Harald Sack, with his extensive expertise, takes you through the fundamentals to more complex concepts, ensuring a comprehensive understanding of the subject matter, whether you are a student, a professional in the field, or someone with a keen interest in data science and its applications.
The sharing of knowledge is a pathway to fostering a community of lifelong learners. NFDI-MatWerk invites you to be a part of this intellectual voyage. The YouTube channel is just a click away, bridging the gap between curiosity and knowledge.